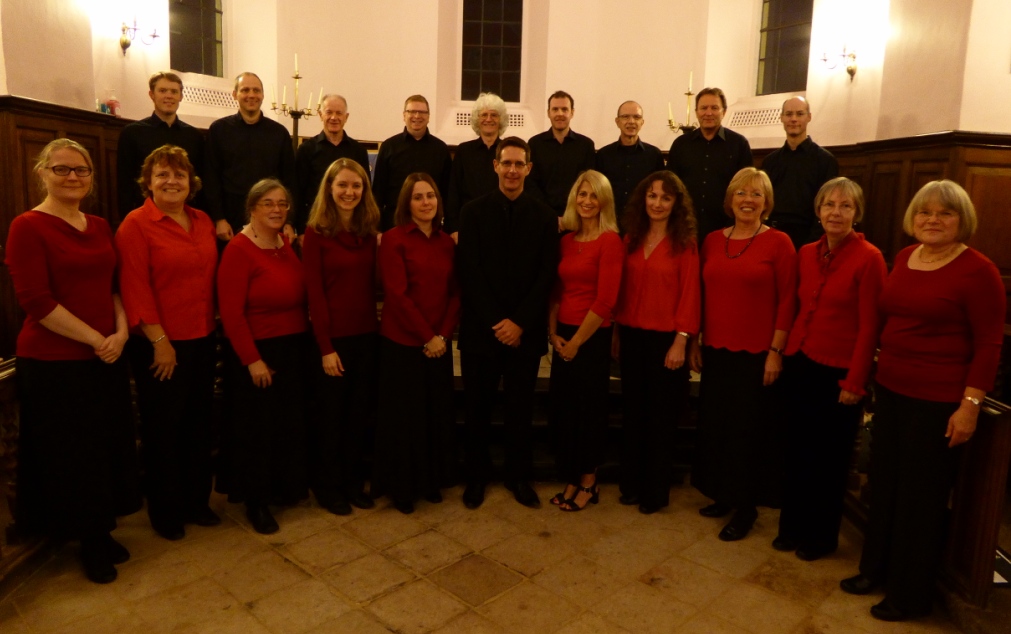 Quorum, Milton Keynes
Quorum is a chamber choir in Milton Keynes who specialise in singing Renaissance and Contemporary sacred choral music. The choir is based at St Mary Magdalene Church, Willen in Milton Keynes where each year they sing several Evensongs and at the Carol Service. The choir also has a long tradition of singing at services at local services, and each year Quorum sings weekend services at cathedrals around the country.
Highly praised for its excellent and expressive singing, Quorum is considered as one of the finest amateur choirs in the area singing Renaissance and Contemporary choral music. In its choice of repertoire Quorum showcases little known Renaissance music and extends this principle to Contemporary music. The choir is well known for its innovative and imaginative programming of Contemporary choral music alongside music from the Renaissance.
Quorum is available to sing at weddings in local churches and at corporate events in the Milton Keynes/North Bucks area.
The group is considered 'quorate' when there are enough people present to cover each part, hence the name Quorum. If you are interested in joining Quorum please contact us as vacancies arise from time to time.
Next Engagements
Quorum will be singing an Evensong at St Leonard's Church, Yardley Gobion on Sunday 25 February at 6 pm. The music for this evensong includes a setting of the Magnificat and Nunc dimittis from the First Great Service by Robert Parsons and the Anthem is by Edmund Hooper, Behold it is Christ.
On Palm Sunday, 25 March, Quorum will be singing music for Holy Week at St Mary Magdalene Church, Willen. The music is by two Renaissance Mexican composers, Juan Gutierrez de Padilla and Hernado Franco. The music includes a new edition of the Lamentaions by Frano.
Next Event
Reflections for Holy Week at 6 pm
Sunday, 25 March, 2018
St Mary Magdalene Church, Willen, Milton Keynes
Stabat mater, Juan Gutierrez de Padilla (c1590-1664)
Lamentations, Hernando Franco (1532-1585)
Circumdederunt me dolores mortis, Juan Gutierrez de Padilla (c1590-1664)
Visiting Choir York Minster
Saturday, 2 June, 2018
Saturday Evensong at 5.15 pm
Preces and Responses: Richard Ayleward
Canticles: from the First Great Service, Robert Parsons
Anthem: Deliver me from mine enemies, Robert Parsons
Organ voluntary: Toccata, Georgi Mushel